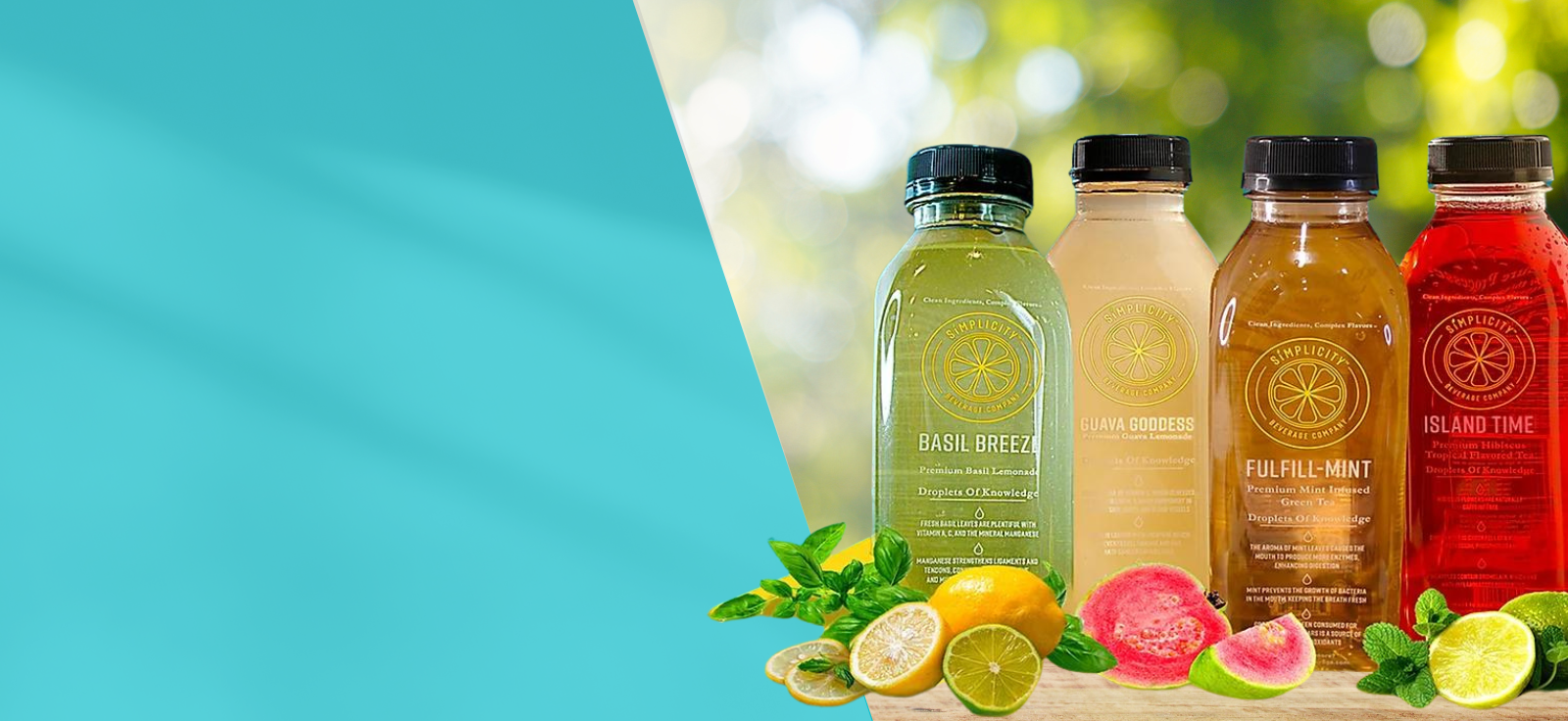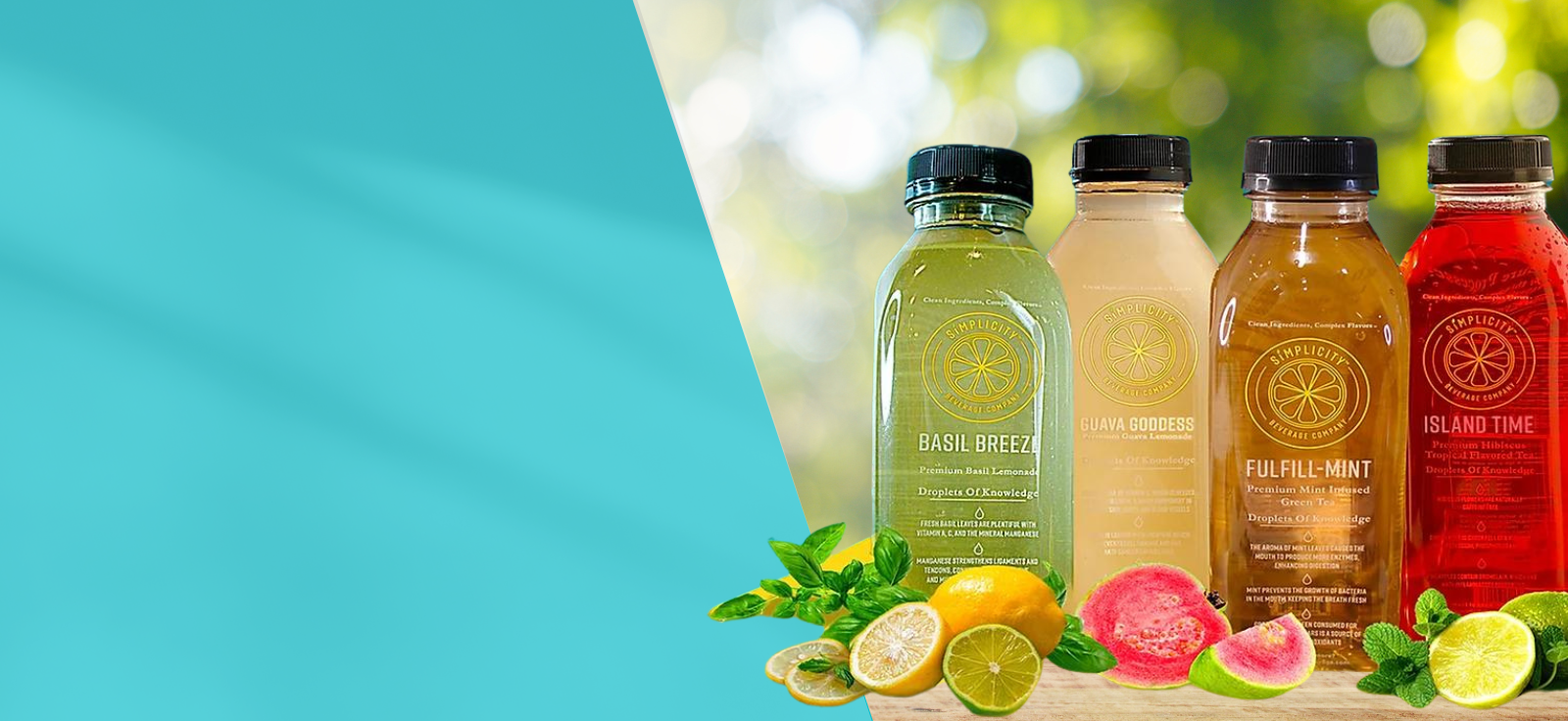 The Difference is Simplicity
ABOUT OUR STORE
Simplicity Beverage Company is dedicated to providing our customers with quality products and the best service possible. We will continue to make Simplicity Beverage Company your first choice for lightning-fast shipping and superior customer service.
Recognizable Ingredients
Ever read an ingredient list and been confused or left with more questions than answers?  A degree is not necessary to read or understand what goes into Simplicity Beverage Company's teas and lemonades, so feel good and drink up!
Just Picked Freshness
All fruits and herbs are only sourced from the most expert growers and with only the highest quality in mind.  Simplicity Beverage Company understands there is no substitute for freshness!
Committed To Sustainability
Simplicity Beverage Company is committed to creating quality beverage offerings while maintaining a minimal footprint on the environment as possible.  Explore our Simple Gestures Initiative under our sustainability tab!
SIMPLICITY BEVERAGE
Guava Goodness
Tart, tropical and sweet varieties of the aromatic guava fruit dance on the palate to create a flavor forward lemonade that tastes like the warming rays of the perfect sunrise.
SIMPLICITY BEVERAGE
Fulfill-Mint
A perfect blend of premium loose green tea, fresh cooling mint leaves and a kiss of honey.  Delicious anytime of day, Fulfill-Mint is worthy of being crowned an everyday essential with a delicate taste that feels like hitting the refresh button over and over.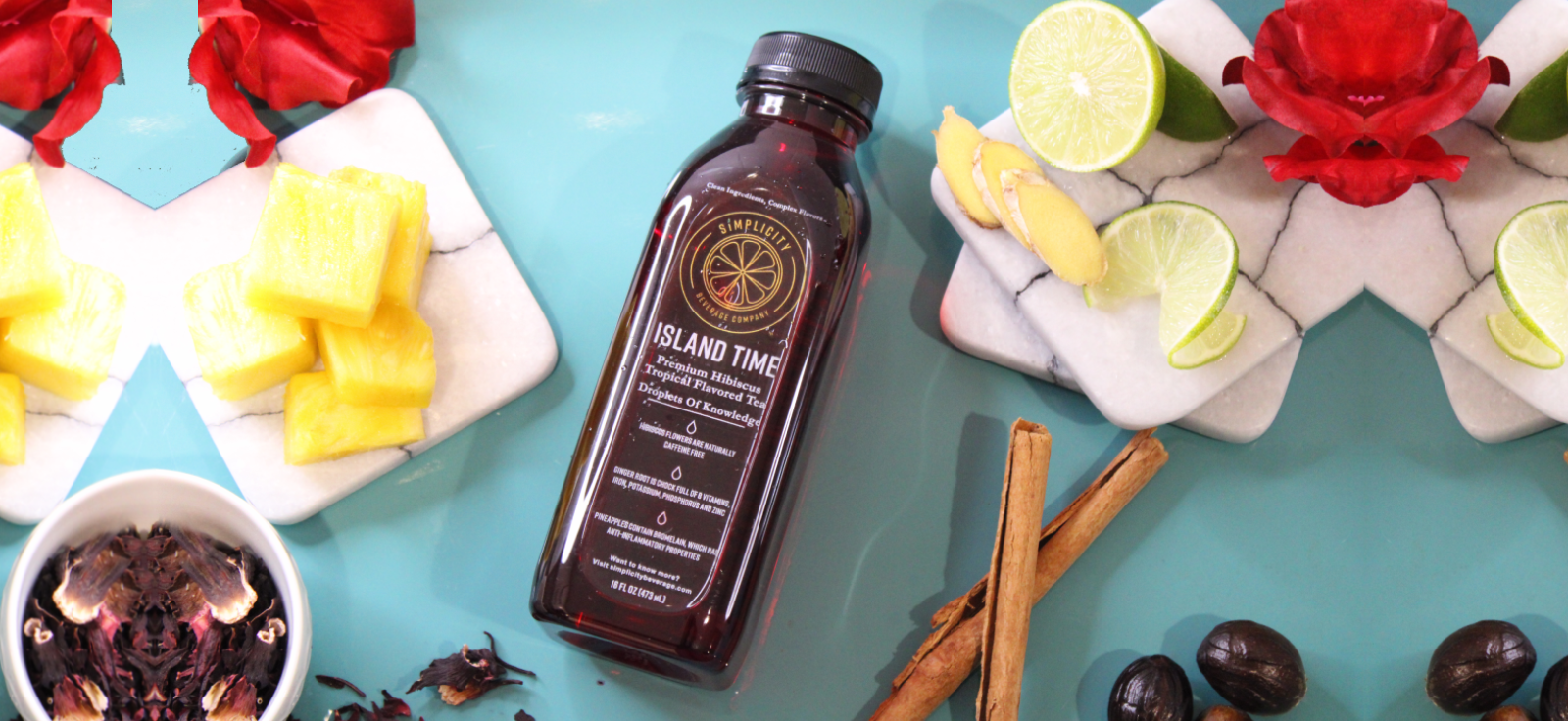 SIMPLICITY BEVERAGE
Island Time
The bold color of hibiscus tea catches the eye and tantalizes the taste buds.  The unique flavor fusion of pineapple, lime, ginger, orange peel and a secret spice blend come together and bring instant thoughts of exotic forests, hammocks and coastal breezes. 
SHOP NOW
SIMPLICITY BEVERAGE
BASIL BREEZE
Basil Breeze lemonade instantly transports to a field of basil while your taste buds are simultaneously serenaded by the zest of lemons. The citrus of the lemon and the herbaceous notes of the basil awaken the senses, making every sip a unique and indulgent experience.
I would recommended them and the company without any reservation.

Suzanne
Items exactly as describes, very quick to ship and good communication from seller.

Carlos Lopez
Great services at good prices bought a few stuff and have never been disappointed.

Taylor Renee
All products in this store are very reasonable with fast delivery. Highly recomended

Aleena